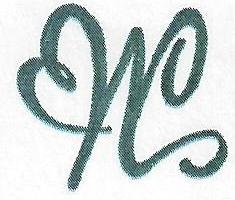 Walker Funeral Home
828 Sherman St. P.O. Box 349
Geneva, Ohio 44041
Office Phone(440) 466-1108
Fax: (440) 466-9231
Email: cawalker1@windstream.net

Types of Funeral Services
Funeral Services
Funerals serve an important purpose: they allow is to recognize a life that was lived and acknowledge that the life has come to an end. Funerals exist for the living, for survivors who suffer the loss of a loved one.

We understand the every family is different. Influences such as a religious and cultural traditions, cost concerns and personal preferences make each funeral as unique as the person who is being honored. The following is an overview of the different types of services that we provide. Our funeral directors will discuss the many other options and details that make each of our services a personal, lasting tribute to your loved one.
Traditional Services
A traditional funeral service includes a viewing or visitation, a formal funeral service (at the funeral home, church or location of your choice) and the necessary automotive equipment, such as a hearse to transport the deceased to the funeral site and cemetery. It is customary to purchase items such as memorial register book, memorial folder/prayer cards and acknowledgement cards. Floral tributes are often displayed and further personalize the service.

Graveside Service

A graveside service is held at the burial site. This service may be limited to the immediate family or open to all.
Memorial Service


A memorial service is conducted without the body present and can vary in ceremony and procedures. It can be held at the funeral home or at a location of your choice. In order to create a memorial service that is as unique as you loved one, we encourage you to help personalize the service with memorabilia, photographs and other personal items.
Cremation Service


A cremation service means the body is cremated and the family may choose a full traditional service, a memorial service, a graveside, or no service. The service can be conducted with or without the body present. The importance of a service provides closure for those in a social gathering to help the bereaved begin the healing process.