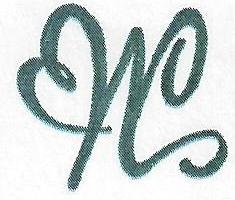 Walker Funeral Home
828 Sherman St. P.O. Box 349
Geneva, Ohio 44041
Office Phone: (440) 466-1108
Fax: (440) 466-9231
Email: cawalker1@windstream.net
PRE-ARRANGMENT: The Thoughtful Decision

Today, more people are recognizing that planning a funeral in advance of need demonstrates love and consideration toward their family members. It is a thoughtful decision that reduces the stress of indecision and uncertainty when death occurs.

The following information has been prepared to answer some of the questions we frequently received about pre-arrangement.

Why do people pre-arrange a funeral service for themselves or a family member?

There are many good reasons. Some plan ahead because there will be no one who is capable of making responsible decisions. Others have a definite preference concerning their funeral service, and they want their families to be informed and involved in those decisions.

Many people pre-arrange because they like the peace of mind knowing there will be adequate funds to cover funeral expenses. Also pre-payment can provide real benefits when you are applying for Medicaid in the U.S. Most importantly, pre arrangement, guarantees that rational decisions can be made ahead of time without the usual urgencies when death takes place.

What steps are involved?

After you determine your funeral preferences, we will explain your options and guide you in establishing your own plans. You should find the advice of your family, clergy, and your local funeral director especially helpful when considering the options. We will record certain vital information and gather documents for the required forms. Next, you can select a casket, burial vault, and other merchandise associated with the services. Finally, you may pay for the services and merchandise ahead of time through our funding program.

What will the pre-arranged funeral service cost?

The cost is a matter of your choice. You are able to decide on the types of services and merchandise. Once details have been finalized, your funeral director will prepare a pre-need agreement and fully itemized statement for your review, and explain your choices for payment. If the choices include pre-payment, and, should you choose prepayment, he or she will prepare all of the necessary trust documents for you.

How is pre-planning done?

Our funeral home staff member will meet with you at a time that is convenient and assist you in recording your wishes. You choose everything you want for you funeral: the type of funeral service, casket, burial vault, music, and flowers. Important obituary information will be recorded. Once you have made your selections, you will learn the payment options available to you. A record of your selections will be kept on file at the funeral home until needed.

Where does the money come from?

We will deposit 100% of the money received toward a funeral plan into a trust where it cannot be released to us until after the funeral you have chosen has been provided for you. 100% of the money you have pre-paid will be used for your funeral.

Revocable
This is a trust that any amount of money may be deposited into. At anytime you may ask for this money and the interest it has made. At the end of the year you will receive a 1099 statement on which you must pay taxes on interest as it is considered income.

Irrevocable
This trust is most commonly purchased by someone who eventually might need care in excess of their assets. Once purchased, it can be used for burial purposes only. This trust can be started for $500.00 and it may be added to at any time.

What if the cost of the funeral service I prepay is greatly increased at the time of my death?

There are two types of pre-arrangement contracts. One type guarantees goods and services, and the other does not. However, the interest earned by a fully funded account should offset any reasonable price increase.

What if your funeral home is no longer in business at the time of my death?

Because your money is held in a certified Trust governed by state law, it will always be there for your funeral, even if our funeral home were to be purchased or go out of business.

What if my family moves out of the area before I die? Do we lose the money we paid?

Should you move outside of our service area, your funeral plan provides those funds for your funeral at the funeral home of your choice.

Doesn't Social Security provide a death benefit?

Social Security provides a lump-sum payment of $255, and only if you qualify.